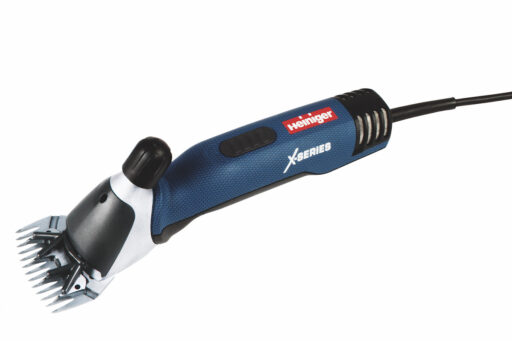 Xpert
XPERT 240V Handpiece
Shearing like an XPERT is easy.
Super powerful 240 volt / 200 watt permanent magnet motor. Ideal for crutching, dagging / wigging and shearing small flocks of sheep, goats and camelids.
Low vibration
Lightweight 1180 grams
Durable fibreglass case with "soft feel" finish
Ergonomic slim grip handle
Cutting speed 2500dbs / minute
Fitted with Ovina Comb and Diamond Cutter.

708-202