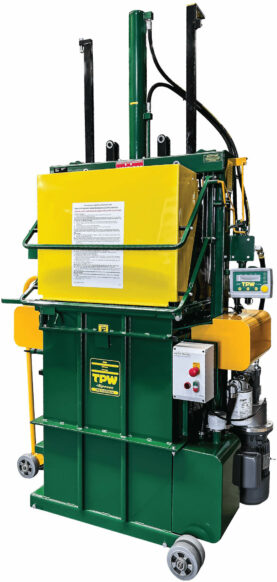 2022 Tpw Xpress Woolpress Web
The World's #1 Selling Woolpress
With industry leading safety features, the #1 selling and most trusted woolpress helps to keep you and your workers safe in the shed. Automatic bale pinning and ejection ensures contamination-free, short square bales and the fast pack locking system minimises the delay between bales.The TPW Xpress now includes the new FX1+ indicator and built-in power meter to monitor your voltage and amp draw.
Renowned reliability, the preferred woolpress of contractors
Safety screen guard complete with automatic return
Cycle time of 12-16 seconds in high yielding wool to 200kg
Swift pack locking system - the fastest available
Capable of pressing 90 bales of wool a day, the TPW Xpress Woolpress handles a 10 stand shed with ease. The unique automatic side pinning results in bales being compact, square and contamination free while the powerful yet quiet single hydraulic cylinder ensures more wool is pressed into fewer bales.
Specifically designed with a low overall height to be easily maneuvered and fit through personal doorways upright and comes complete with a reliable electronic weighing system.