The World's #1 Selling Woolpress
With industry leading safety features, the #1 selling and most trusted woolpress helps to keep you and your workers safe in the shed. Automatic bale pinning and ejection ensures contamination-free, short square bales and the fast pack locking system minimises the delay between bales.The TPW Xpress now includes the new FX1+ indicator and built-in power meter to monitor your voltage and amp draw.
Renowned reliability, the preferred woolpress of contractors
Safety screen guard complete with automatic return
Cycle time of 12-16 seconds in high yielding wool to 200kg
Swift pack locking system - the fastest available
Capable of pressing 90 bales of wool a day, the TPW Xpress Woolpress handles a 10 stand shed with ease. The unique automatic side pinning results in bales being compact, square and contamination free while the powerful yet quiet single hydraulic cylinder ensures more wool is pressed into fewer bales.
Specifically designed with a low overall height to be easily maneuvered and fit through personal doorways upright and comes complete with a reliable electronic weighing system.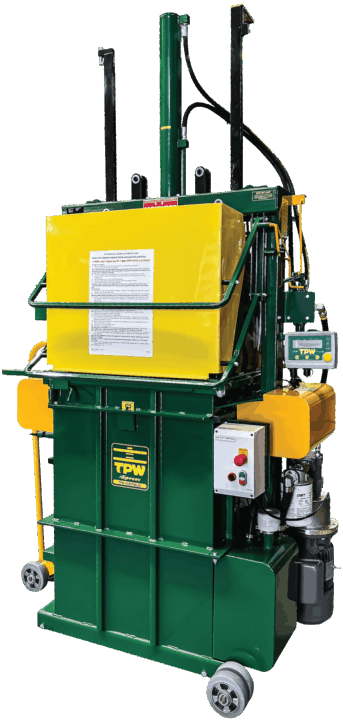 FX1+ Indicator
The brand new FX1+ indicator features audible and visible alarms that let you know when you're approaching target weight and built-in memory to retain the last weight reading in the case of a power failure.
Numbers on the readout flash faster while approaching the target weight
Intermittent buzzer gets faster as the target weight is approached
Continuous buzzer sounds when the target weight is reached
The FX1+ also has two additional modes when used with the optional Iconix load bars. Use FREE mode for weighing static loads such as produce, and use HOLD mode for livestock weighing which averages the weight of the animal and displays this until the next animal is weighed.
TPW Xpress Woolpress Models:

3HP 240V Single Phase soft start: 602-098 
5.5HP 415V 3 phase: 602-096 
3HP 480V: 602-097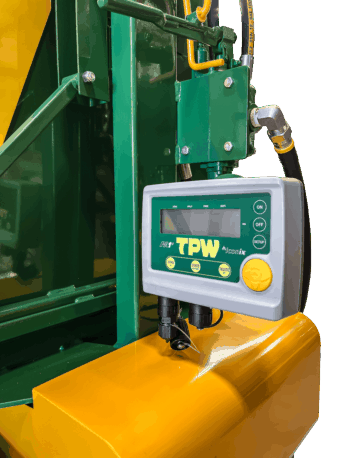 Specifications
| | |
| --- | --- |
| Operational Height | 2740 mm |
| Transport Height | 2140 mm |
| Box Height [filling] | 1185 mm |
| Width | 1390 mm |
| Depth | 970 mm |
| Weight | 530kg |
| | |
| Generator size minimum | 8KVA |
| Pressure Relief | 2600-2700psi |
| Oil Capacity | 25L |
| Pump | Variable displacement piston pump |
| Cylinder | 88.9mm bore x 740mm stroke |
| Oil type | Hyspin AWS 32 |
| Electric Woolpress Models | 2.2kw (3hp) 240 volt / 4kw 415 volt 3 phase / 480v dual voltage |
Iconix Livestock Weighing System
A reputation of accuracy, durability and ease of use.
Iconix indicators and load bars are all interchangeable so you can mix and match a weighing system to suit your needs today and in the future.

FX1 Indicator - 601-000 
FX15 Indicator - 601-001 
FX21 Indicator - 601-003 
Loadbars 600mm (pair) - 601-011 
Loadbars 1000mm (pair) - 601-012 
Loadbars 1000mm H/D (pair) - 601-013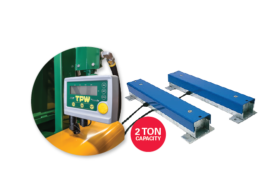 Woolpress Cover
Protects your Woolpress from dirt, dust and other contaminants. Built to last with covered zips to keep dirt out, strong velcro fastening flaps for quick and secure fitment and top flap to fit raised cylinder.

900-312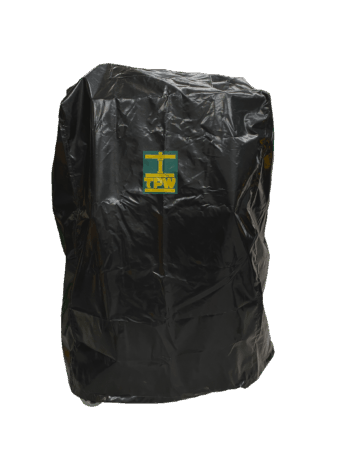 Accessories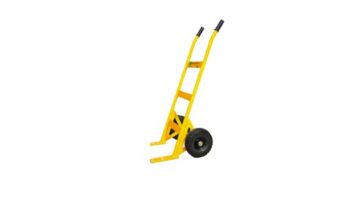 Woolbale Trolley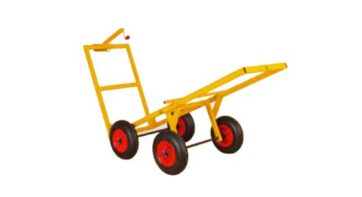 Woolpress Trolley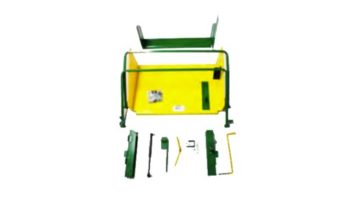 Scale Update Kit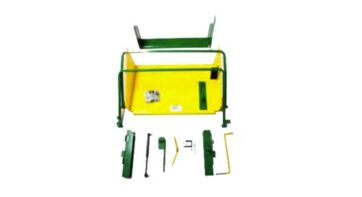 Safety Screen Update Kit