Protect and extend the life of your equipment
Specifically designed for use with Heiniger Downtubes and Handpieces, also suitable for other brands.

Our all-new Shearing Oil is designed to protect and extend the life of your shearing equipment, and keep your gear performing at its peak for longer.
Prevents equipment from overheating and is suitable for use in high and low temperature environments.
Reduces residue buildup and prevents corrosion with low foaming formula.

5L Shearing Oil: 719-036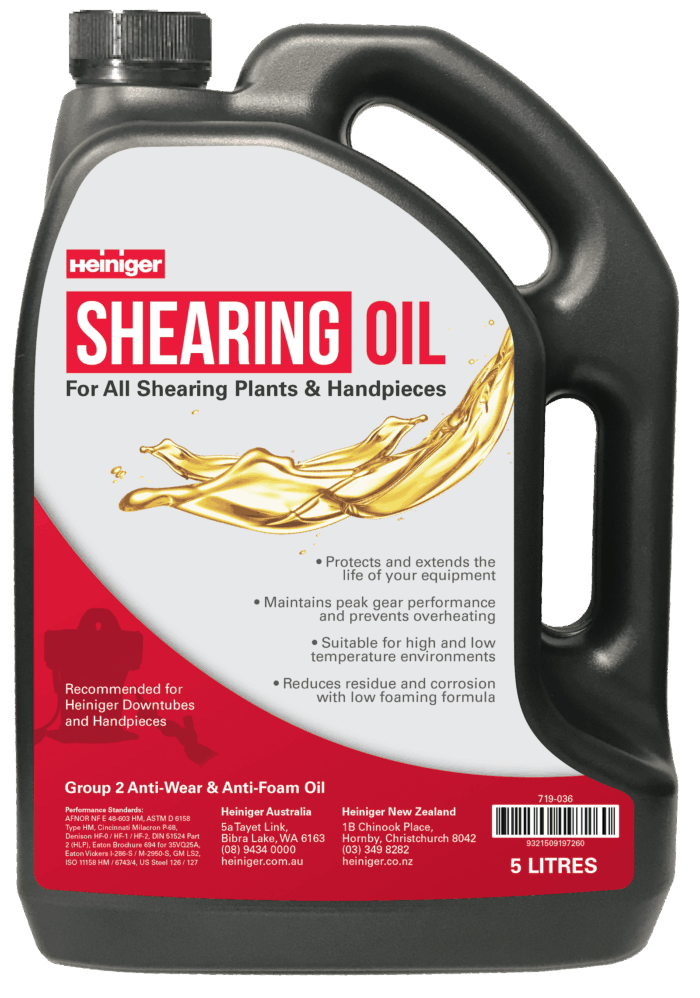 Shearer's Oil Can
Easily apply oil to your downtube and other shearing equipment with our Shearer's Oil Can.
Comes complete with flexible spout.

700-089