OVINA PREMIUM
77mm wide; medium bevel
A versatile all-purpose comb featuring LG2 technology that reduces grease build up, provides superior entry and flow and sits better on the pelt.

714-117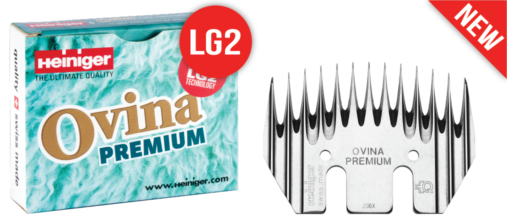 SHATTLE
For horse and cattle clipping as well as a range of other animals. A unique comb with a 25 tooth concave design for use on electric or mechanical shearing handpieces.

714-090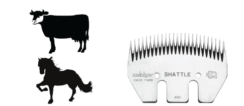 CAMELID
For shearing llamas, alpacas, guanacos and other members of the camelid family. Leaves a cover of 6mm to 10mm of fibre.

714-025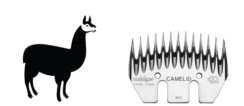 SLICK
84.5mm wide; medium bevel
For demonstration shearing, side sampling and stud sheep shearing. A concave 17 tooth design provides a high degree of safety ensuring nicks and skin cuts are kept to a minimum.

714-115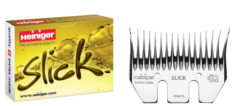 COMB LIFTER
Attaches to the comb effectively raising it from the skin and leaving a generous cover of wool on the animal. Heiniger recommends the use of Heiniger electric handpiece comb screws in conjunction with the comb lifter.

714-099