Equine Collection Trial Pack
Our all-new Equine Collection Trial Packs include everything you need to experience the before and after transformation that everyone has been raving about. This trial pack of 3 ultra concentrate 250ml bottles is good for 10 washes.
1x 250ml Enhance Horse Shampoo
For the ultimate show finish & shine
1x 250ml Cleanse Horse Shampoo
For whiter whites & stain removal
1x 250ml Restore Horse Conditioner
For total coat repair & protection

PG-EQ-S2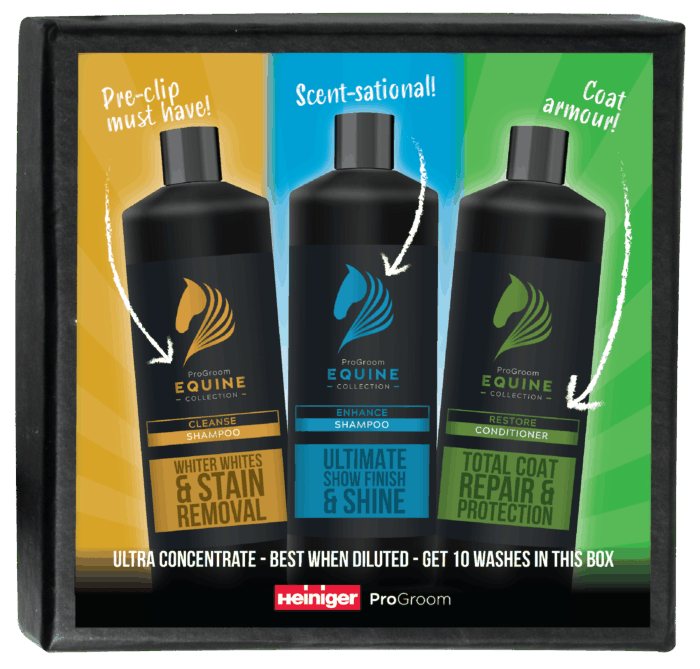 Cleanse Horse Shampoo
Transform dirty horses with the power of Cleanse - a pre-clip must have!
Perfect for getting whiter whites and tackling stains. Cleanse removes stubborn stains and product build-up without dulling the coat and is the ideal solution for horses that don't get washed frequently.
Benefits:
Contains Pure Sage essential oil renowned for adding shine & lustre
Effective cleaning without irritation
Removes all traces of dirt, sweat, urine and faeces
Does not strip natural oils
Easily rinsed soap-free formula leaves no residue
Leaves a natural healthy sheen
Concentrated formula
Suitable for:
Pre-clipping washing
Stubborn stains
Extremely dirty horses
Keeping white coats white

EQ-CL-1L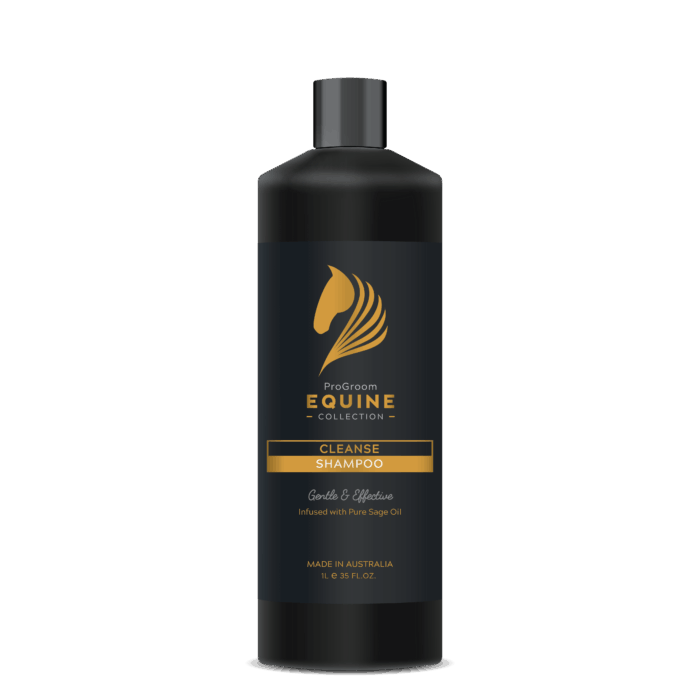 Enhance Horse Shampoo
Get that show-ready shine with the "scent-sational" Enhance Shampoo – perfect for that ultimate show finish!
Enhance Shampoo highlights natural colours using advanced optical brighteners for radiance and natural glossifiers for the ultimate shine. The perfect shampoo to use before show day.
Benefits:
Contains Pure Argan oil renowned for its healthy moisturising & strengthening benefits to show coats
Illuminates all-natural coat colours and magnifies highlights
Optimises the lustrous appearance of the coat
Does not build-up or strip natural oils
Easily rinsed soap-free formula leaves no residue
Enhances the appearance of dull or faded coats
Concentrated formula
Amazing fragrance
Suitable for:
Show days
Dull coats
Multi-coloured horses
Winning look

EQ-EN-1L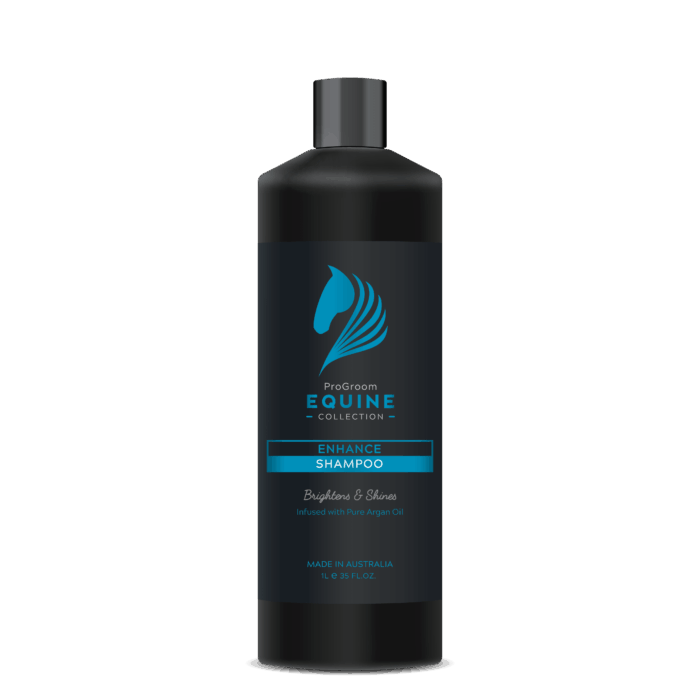 Maintain Horse Shampoo
Preserve peak condition and beauty with Maintain Shampoo – perfect for keeping the moisture in and the damage out!
Maintain Shampoo is a gentle conditioning shampoo which is ideal for those who want a convenient 2-in-1 solution.
Benefits:
Contains Pure Cedarwood oil renowned for its amazing benefits for horses - it naturally deters dirt and protect the coat
Simultaneously revitalises and conditions the coat
Leaves coat soft and shiny with beautiful lustre
Does not strip natural oils
Easy rinsing with less water required
Extra emollients to maintain coat
Concentrated formula
Suitable for:
Quick washes
Dry and damage manes and tails

EQ-MA-1L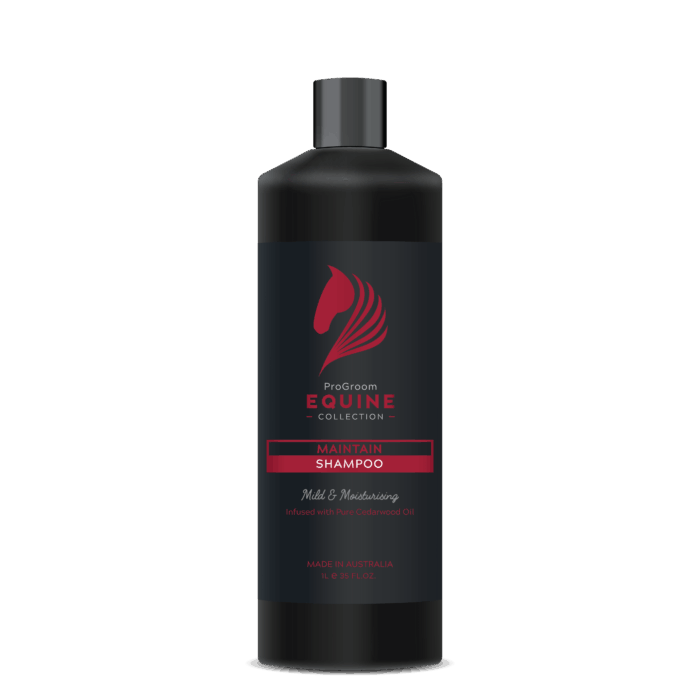 Restore Horse Conditioner
Reach for Restore Conditioner to get total coat and skin repair and protection - perfect for an after-clip rinse to seal coats and add gloss!
Restore Conditioner's protein-enriched formula is packed with nourishing emollients that replenishes moisture and vitality to skin. Strengthens and provides manageability to manes and tails. The ultimate conditioner that protects against elements that can cause damage. Use regularly to maintain coat health and protect against damage.
Benefits:
Contains pure rosehip oil this remarkable oil rejuvenates and protects coat and skin
Moisturises, adds gloss and shine
Smoothens the surfaces of the hair and adds volume
Creates softness and improves manageability
Hydrates returns skin to natural PH prior to wash
Natural proteins that build strength, prevent breakage
Suitable for:
Maintaining manes and tail
Dry and dull hair

EQ-RE-1L

Equine Collection Horse Shampoo & Conditioner is ultra concentrated!
Why dilute:
Get up to 30 washes per 1L bottle
Easier application, coverage and lathering
Effective, yet gentle on your hands and on your horse's coat
Degreaser
Perfect for manes, tails & heavy horse feathers
Can be used as a spot cleaner on tough stains when diluted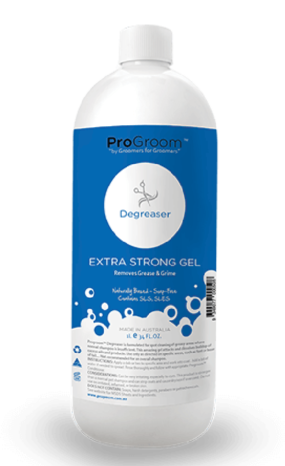 Whitening Shampoo
Enhances whites without turning your pony purple
Works using a reflective dark pigment not a purple toner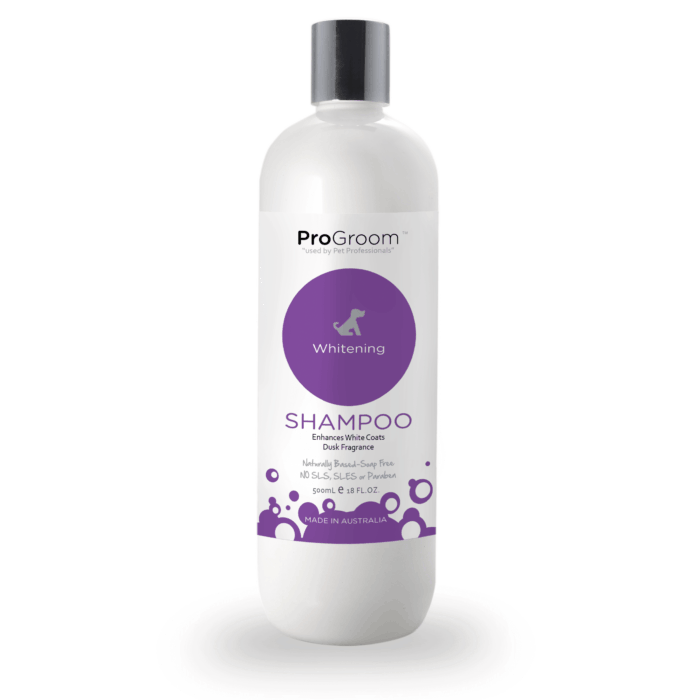 Dermal Care Shampoo & Conditioner
Perfect as both a skin and hair care product
Designed to be low irritant for sensitive skin