10 March 2022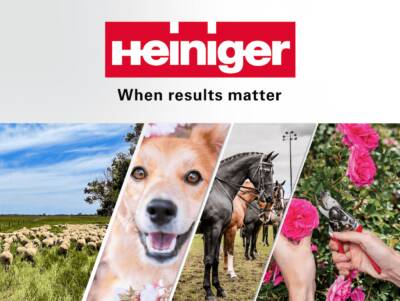 Continuing Our Legacy
Our core values at Heiniger are Innovation, Quality and Tradition. We uphold these values across the entirety of the Heiniger brand because the performance of your equipment is key to getting your job done well and When results matter, Heiniger is here for you, as it has been for the past 75 years.
Branding Update

You may have noticed our recent change in how we look. This was all part of our new global branding, now a common feature for Heiniger world-wide. Not only does this change ensure our branding and messaging is now consistent and unified across all of Heiniger, it also reflects and represents those core values and the legacy of Heiniger.
New Strapline

This is exactly why we are retiring our old strapline, "Quality Swiss Made", And adopting our new strapline, "When results matter". This change also brings our new figurative mark which, as visually explained in our reveal video, is a combination of the Swiss Flag and the letter "H" from Heiniger. We were excited to unveil this new global branding and now that we have, we are eager to bring you the latest, high-calibre products that incorporate everything you have come to love about Heiniger over the years.