Are your Blades and Scissors feeling a bit dull?
Is your Clipper damaged or in desperate need of a service?
Heiniger's Service Centre is here to help.
Get your Heiniger Clippers and Trimmers repaired or serviced with genuine Heiniger parts and have your Swiss-quality blades and scissors sharpened to the highest standard by our very own team.
• Clipper Repairs
• Clipper Servicing
• Blade Sharpening
• Scissor Sharpening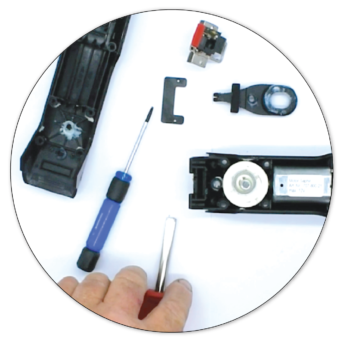 Post your Clippers, Trimmers, Blades and Scissors to:
Heiniger Australia, PO BOX 647, Cranbourne, VIC, 3977.
(08) 9434 0000