Farm Safety.
Make your farm a whole lot safer without compromising on performance or reliability with Heiniger's capital equipment.
Our Evo Shearing Plants, TPW Xpress Woolpresses and TPW Backease Hoists are trusted by thousands of Australian farmers, contractors and shearers for their unrivaled performance and industry-leading safety features to keep you and your workers safe.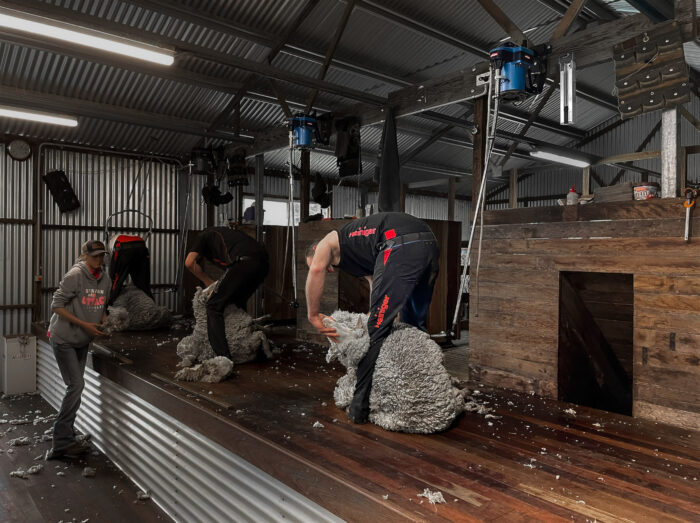 Small businesses in Australia are eligible for a 100% Tax Write Off on shearing plants, woolpresses & hoists.
Order yours before June 30 to save this financial year!*
* Check eligibility with your taxation advisor
Evo Shearing Plant
The pinnacle of safe shearing
The two-time WorkSafe Award winning Heiniger Evo Shearing Plant is the number one selling and most trusted shearing plant in the world, demanded by shearers, contractors and farmers.
The Evo is the first of its type to be manufactured with an electronic safety switch which instantly stops the machine in the case of dangerous handpiece lock-up. Previously, in the event of lock-up, the handpiece would spin around upwards of 3,000rpm – making it an incredibly dangerous and possibly life threatening weapon that can inflict serious injury. At only 7.8kg, the Evo is very light to transport and has the added feature of the downtube being isolated from all electrified components, reducing any risk of electric shock.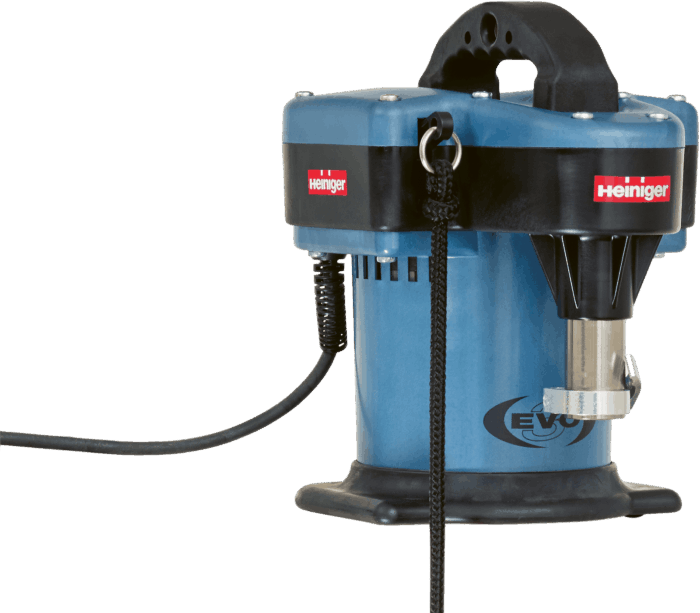 "
Employee shed safety is in our best interest. Our staff love the EVO because it runs smoothly, efficiently and is safe - this is the way forward!
"
TPW Xpress Woolpress
The pioneer of safety for Woolpressers and Woolhandlers
The TPW Xpress Woolpress is the number one selling woolpress in the world - fitted with a mechanical safety screen guard complete with automatic return to ensure safe operation at all times.
With a cycle time of 12-16 seconds in high yielding wool to 200kg and a swift pack locking system, the TPW Xpress is capable of pressing 90 bales of wool a day and handles a 10 stand shed with ease. The unique automatic side pinning results in bales being compact, square and contamination free while the powerful yet quiet single hydraulic cylinder ensures more wool is pressed into fewer bales. Specifically designed with a low overall height to be easily maneuvered and fit through personal doorways upright and comes complete with a reliable electronic weighing system.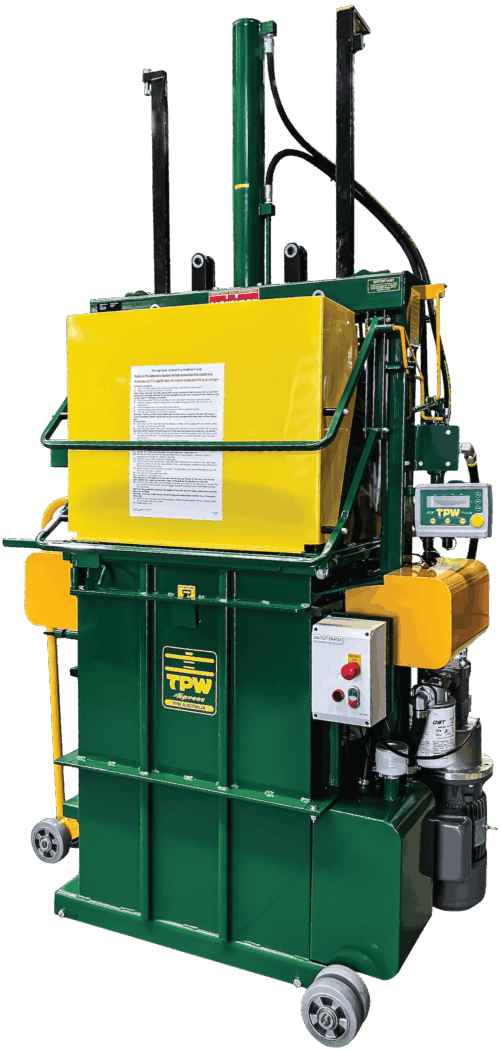 TPW Backease Hoist
The safest way to lift anything
A versatile, compact & easy to use industry essential to save your back.
Industry professionals trust the reliable TPW Backease Hoist to safely lift loads of up to 600kg with extendable 1.2 - 1.8m boom. At only 78kg, the hoist is easy to install with no loss of load space and features hydraulic lift and pressure regulated downwards movement. With a wide range of attachments available, Backease Hoist ute cranes are ready to lift pallets, posts, fencing, drums, sheep, gas cylinders & more.